DATE:

AUTHOR:

The Product team at Griffin
Safeguarding accounts now come with new account types and improved design
DATE:
AUTHOR: The Product team at Griffin
What's changed?
Choose from two account types:

Dedicated accounts. Open an account for each of your customers, enabling you to keep track of individual customer balances on Griffin's platform.

Pooled accounts. Pool all your customers' funds in single account, meaning you need to track which funds belong to which customer using an external solution.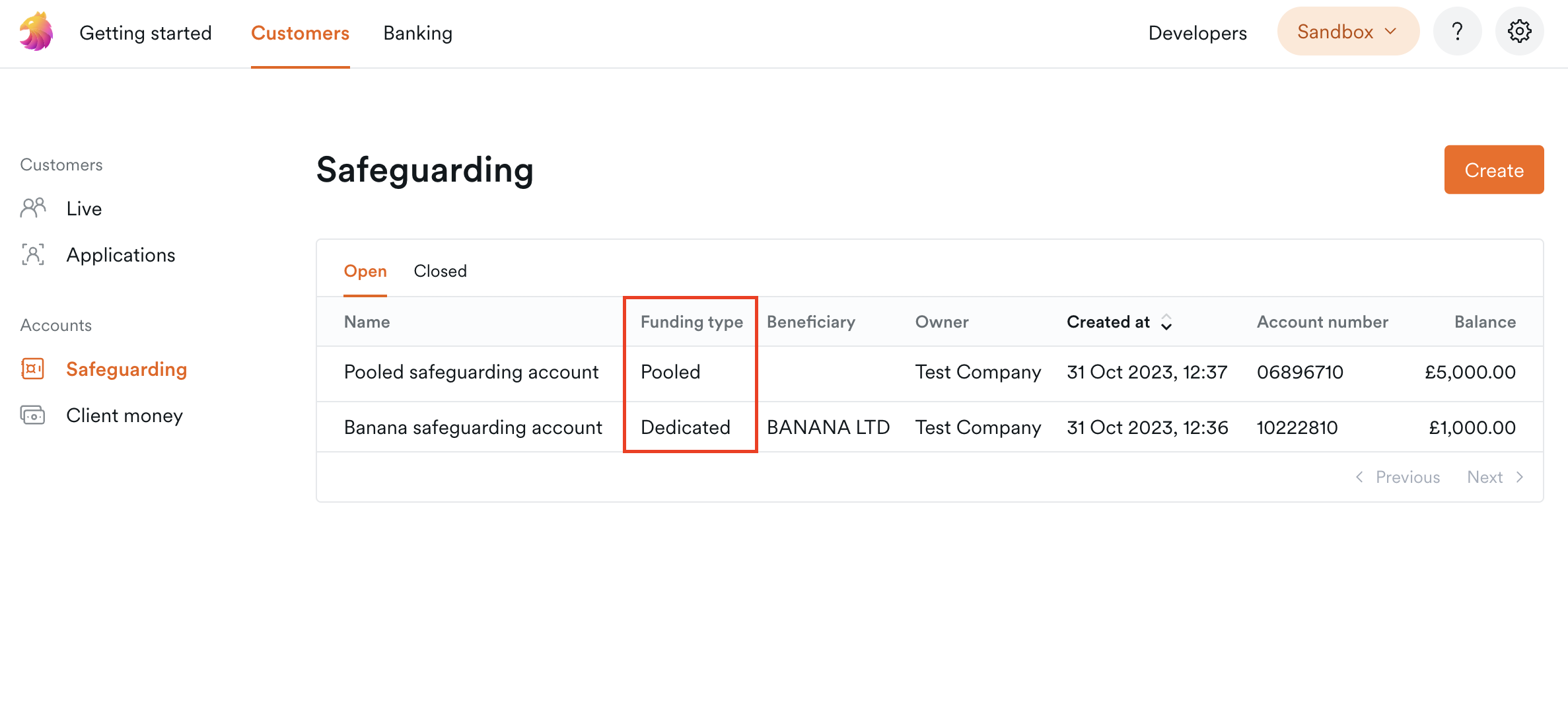 Set account owners. Your customers can now own accounts on our platform. This means you can manage accounts on their behalf and support a wider variety of business models.
Check out our guide to opening a safeguarding account.
What's improved?
Better account opening flow. Our account opening journey now gathers all key information upfront and gives more context on different account options.

Clearer navigation. The account management interface now clearly separates safeguarding accounts from client money and operational accounts.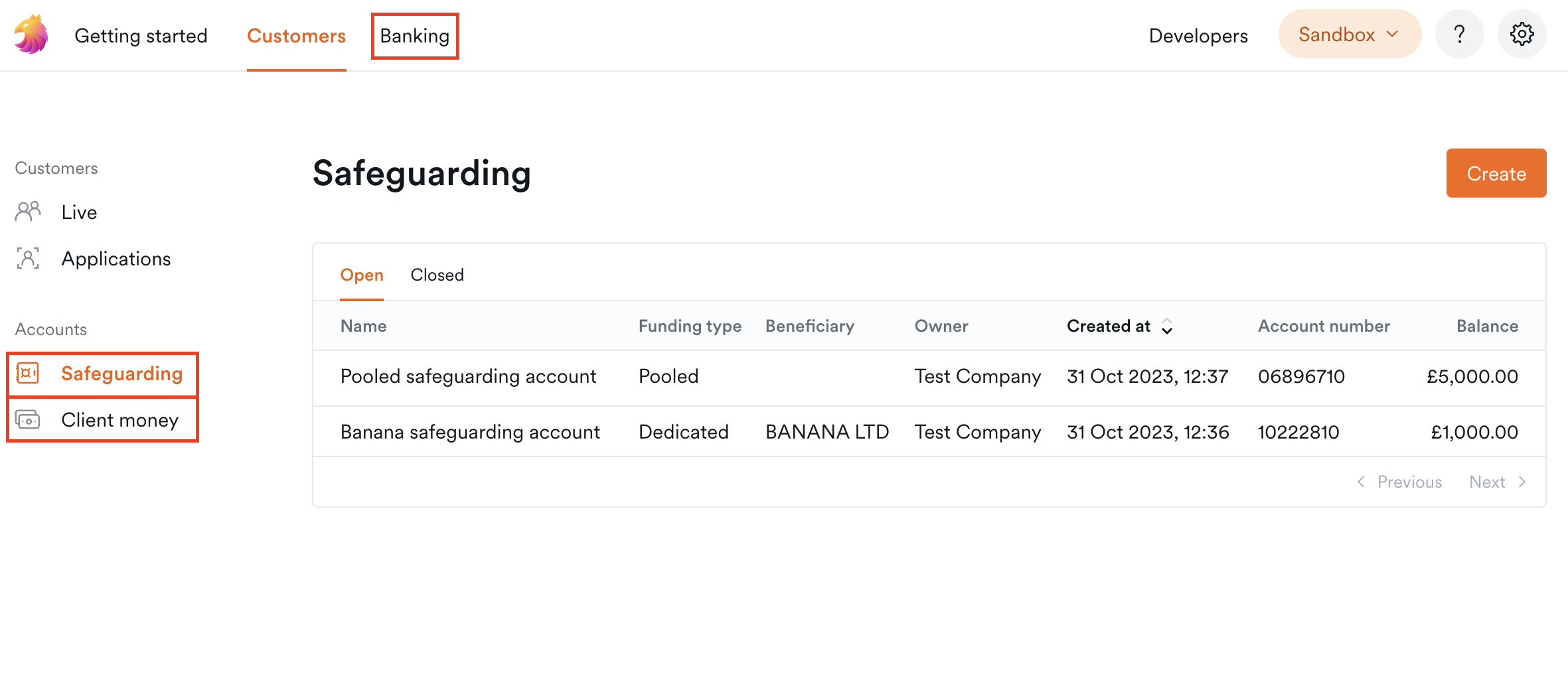 New account details. The account details page now gives you with more information about the account.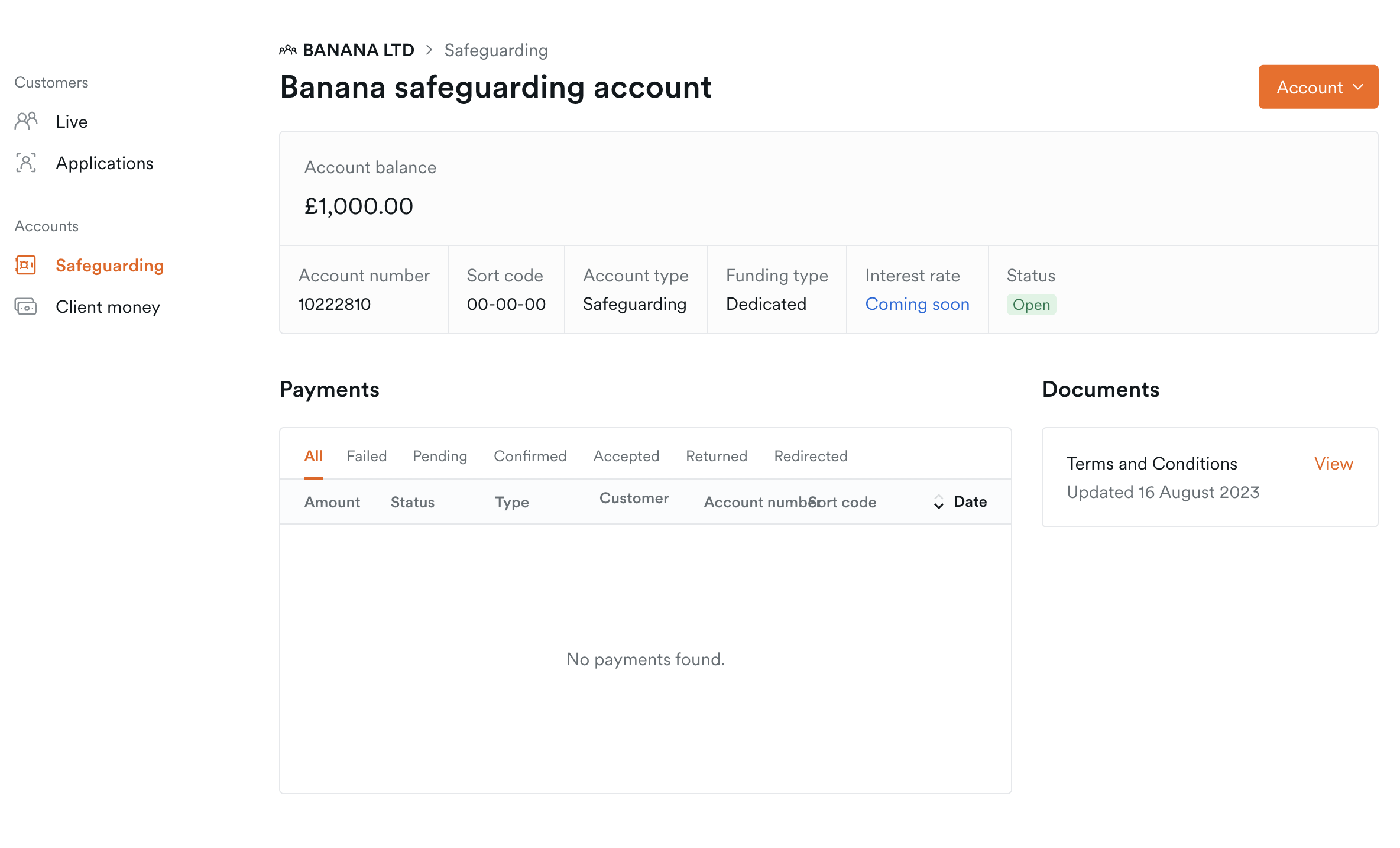 Why have we done it?
All these changes provide you with greater flexibility over how you manage your customers' funds, while keeping you compliant with your regulatory requirements. Depending on your business needs, you can now manage customer balances using our platform (dedicated) or independently (pooled).
How will this affect existing integrations?
If you've already created safeguarding accounts via our API or sandbox, these accounts will default to the dedicated type. In the API, this is represented by the pooled-funds field being set to false.
---
Thanks for reading! You'll be hearing from us again soon.
In the meantime, you can start testing our products right away when you sign up for our sandbox.
If you need support, feel free to reach out through our in-app chat or send a message to product@griffin.com.
We're always working to improve our products and enhance your experience. Stay tuned for more updates!
Check out our docs
Join our developer Slack community
Experiment with Postman
Follow us on LinkedIn